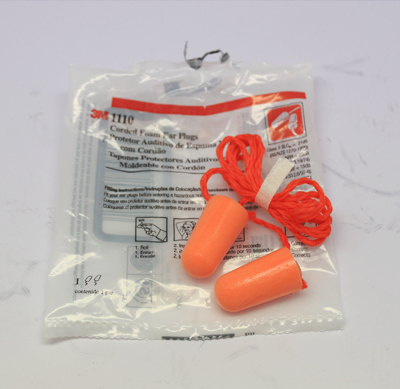 Product Description
3M EAR PLUG.
PRODUCT NAME.

EAR PROTECTION EAR PLUG.

BRAND NAME.

3M, INTECH, VENUS.

PRODUCT TYPE.

EAR PROTECTION EAR PLUG.

BUSINESS TYPE.

MANUFACTURER, SUPPLIER, AND TRADER.

FREQUENCY.

8000 Hz.

SPECIFICATION MET.

ANSI S3.19-1974.

TSIN.

T073MM0051.

KEY FEATURES.

Soft, corded foam ear plugs that conform to the unique shape of each ear for excellent hearing protection and comfort.
Features a cord for convenience and to prevent loss of ear plugs.
Recommended for moderate to high noise (up to 100 dBA TWA).
Noise Reduction Rating (NRR)*: 29 dB.
3M 1110 Foam Ear Plugs are made of Hypo-allergenic Polyurethane Foam material. Provides a mean attenuation of 29db and of 44.4 db when measured at 8000 Hz Frequency.

APPLICATION.

INDUSTRIES, CHEMICAL PLANTS, AUTO MOBILE, ENGINEERING.

PLACE OF MANUFACTURING.

INDIA.

MARKET

W.B., ODISHA, CHATTISHGARH, JHARKHAND, UP, AP, MP, ASSAM, BIHAR, MONIPUR, MIZORAM. AND OTHER STATE.
Contact Us
15A, Clive Row, 1st Floor, Kolkata, West Bengal, 700001, India
Phone :+918068094865